OldsCool
by root on Nov.24, 2009, under Apps, OldsCool
I won't post too many "progress" posts as I feel they are somewhat redundant and also progress really means more to me as the person who is putting this blog/forum/resource together. But after spending some time in my Atari emulator this evening I have gotten some of the ATR files that had been provided to me to work.
As of right now, I have successfully at least partially been able to execute the following Atari Underground Apps,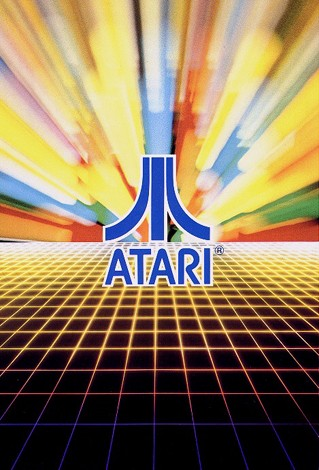 which I have not seen in nearly 23 years.
TUFF Hacker
Lightning Hacker
Wizardry Seeker
TUFF Hacker was especially fun to see again as that was an application that I used heavily. Unfortunately the version that I was given is not the version I remember as it is a rewrite by someone other than the original author – Tracker. Even still though, it was a blast from the past and really made me happy to be putting this project together.
I truly hope that google searches and word of mouth will eventually bring more of the programs I remember for the Atari from the underground world of yesterday. There was never as much in the way of hacking/phreaking apps for the Atari 8-Bit as there was the c64/128, but there was certainly a good share of it, and I'm sure many more that I never saw.
With that said, I'm pondering of taking another step into this and actually putting together a database using something like Adobe Flex with a simple XML backend to catalog and present as many details of each of the apps that I find for the various platforms. It will be tedious for the Apple 2 and c64/128, but I think in the long run worth it not only for my own satisfaction but also for those who might stumble across the site.
More to come soon.
This is not your son's Internet.
This is the 8 Bit Underground.
Leave a Comment
:atari, hacking, phreaking, wardialer
more...
by root on Nov.23, 2009, under Beginnings, Hardware, OldsCool, Systems/Peripherals
And so here we are again, another week and another post.
My intention is not to limit posts to once a week, or to promise more than one post a week. What I do hope to provide is at the very least one new post a week with hopefully more. With that said, we have some time to spend here and even though this blog (and the forums) will mostly be about underground related items, I feel like there needs to be some introductory things covered just so you'll have an idea of who I am and where I came from as far as technology goes.
No, I am not going to list every game system I ever played or every hacker book that I read – but I do feel like there are a few stepping stones to cover that will transport us into the shadowy world that we will be focusing on here.
And with that said, "beginnings (part one)" deals with a device that became very popular in the mid 70's and lasted through various iterations into the mid 80's.
The TI Silent 700.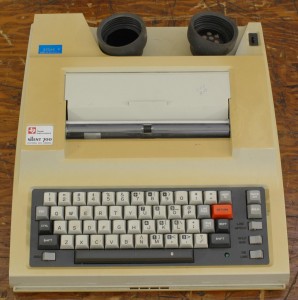 My first experience with this device was when my father brought one home from where he worked at a large military subcontractor. Turns out there was some work that could be done from home for fairly decent money doing data entry on these things.
My parents never discouraged me from technology – but I remember as the 700 sat underneath the telephone in our kitchen on a typewriter table and my father tried time and time again to get the stupid thing to connect to the mainframe on the other end I was shooed away from the scene several times. In hindsight it was all deserved – I was somewhat of a mischief maker and I was always getting into things I shouldn't be. So it should have been no surprise that my parents would have wanted to keep me from messing with or becoming interested in this surely expensive device.
So I sat in the den on the couch listening to the handshake tone and my fathers cries of obscenity over his inability to get the 300 baud connection that he so desperately wanted so that my mom could make some side coin doing data entry.
It wasn't until everyone had gone to bed that evening that I found the piece of paper with the phone number, login and password to the mainframe that my dad had been trying to connect to – and with the air conditioner,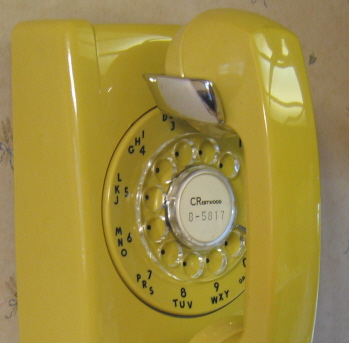 fridge, TV, and my parents chattering now absent, I connected to the remote machine on the first try.
I had entered the login and then the password and had just been presented with a very minimal "main menu" when my father crashed in hanging up the off yellow GTE handset onto the rotary base that hung on our wall via some crazy ITT adapter and scurried me off to my bedroom – the silent 700 taken back to work never to return.
It had all happened really in the course of 5 minutes – or if you want to include the time I watched as my parents attempted to get connected – maybe 2 hours and 5 minutes.
One thing was for certain though – I was absolutely dumbfounded over the fact that some how our telephone was able to ask for and capture a username and something so very "spy like" called a *password* and then provide me with a menu of things I could do with that machine I had just connected to.
Months would go by where I would lie in bed looking up at the square smoked light fixture in the dark as I waited for sleep wondering what kind of wonderous things I might have been able to do had I been able to have spent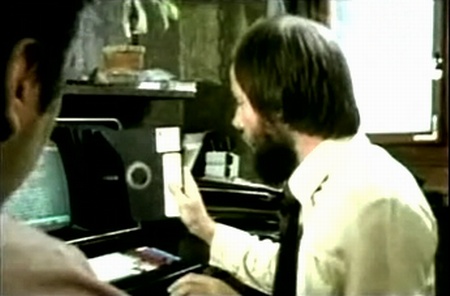 more time with that machine.
Even more, I had the imagination to think that there might be tons of phone numbers that answered with that funny tone and if I had one of those suitcase based machines I could talk to all of them.
This was probably around 1977 or so. A time in which I had not really been exposed to anything more than "pong" and a little bit exposed to the video gaming craze that was beginning to overtake the malls that I would go to. It was a time that I was still dreaming of becoming an astronaut, a police officer, or a professional football player while at the same time touring the world as the new guitarist of KISS.
At this point computer people were those people who ran around with pocket protectors with greasy hair and funny glasses – tinkering with blinking lights and huge buttons and twirling tape drives all mounted in a blue steel cabinet in some mountain somewhere. A place where tractor fed green and white striped paper was everywhere and people who actually touched the computer had to wear clean suits.
But it was a start – and from what I remember, it was the beginning.
This is not your son's Internet.
This is The 8 Bit Underground.
Leave a Comment
more...