by root on Jan.12, 2010, under Other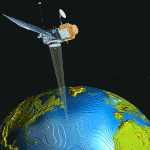 Check the forums tonight – I will be adding the first files to the download areas.. I very likely will NOT have time to add the app list to the blog tonight – but without a doubt *will* add some downloads to the forums.
NOTE – The archive page is now live – albeit only with two entries. Please let me know if you have any issues. I will be updating the archive, blog, and forums quite a bit in the coming weeks/months. There is a GOB of material to sort through, screenshot, and document and I look forward to every bit of it!
I apologize for the delay and thank you very much for the hits here.