by root on Jan.05, 2010, under Other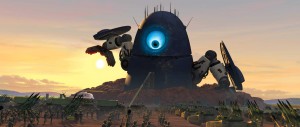 Well its been about 2 months now that the blog has been alive. From watching the hit tracker it appears there is at least a small amount of interest in what I am doing here – though I assumed there would have been at least some spam comments posted by now.. Don't worry though, I am not discouraged at all by the response. As a matter of fact, the past two months of delving back into 8 bit computing and the underground of yesterday has really been somewhat healing for me in some odd way.
With that said – the next several months will be a challenge. I have a few things going on in real life, as well as the task of categorizing, documenting, and presenting as much 8bit underground propaganda to you as I possibly can – and the amount of information that I have to place online is beginning to grow beyond even my own expectations – though sadly not much of it is Atari related.
Either I am just not looking in the right places – or it seems like the Atari underground related stuff – especially hacker/phreaker stuff (programs) just didn't make it to the new millennium with all of the c64/128 and apple stuff that did.
I will keep my fingers crossed though and continue to badger as many collectors as I can with the hopes that among their 1450XLD's, and 3.5″ XF551's that there lies some box, wardialer, and long distance code scanners from yesterday that will only run on my beloved Atari 8bit series of computers.
I will most likely update the blog again with an "on topic" post this coming weekend – but I just wanted to drop a note of thanks this evening.
Leave a Comment
more...