by root on May.25, 2018, under Other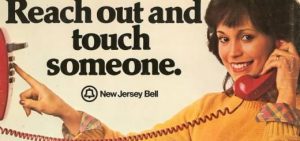 Welcome to May, 2018…
While the blog has (somehow) remained up without any maintenance or updates I have slowly but surely continued to collect items to share with my millions of fans who share my interest in all things underground as they relate to old school computing and the 80's and 90's in general. I've found several vintage telephone Facebook groups as well as web sites that cater to our interest. I will be updating the forums this very evening and before the end of the weekend intend on launching an advertising campaign for the blog and forums/file archive. That being said, I am pondering putting everything I've got up on FTP for possible public consumption. Not positive on that yet but most certainly will be making everything available to those who have forum accounts and contribute (post/call ratio, you see?) :).
I will also promise that the blog will get a weekly update from this point forward. I've dropped off some baggage in my personal life and this hobby doesn't compete with so many others now so there is a bit more time to enjoy and contribute.
As always thanks for visiting and please continue to do so as well as spread the word that The Dark Side of Yesterday has returned..
.: 8bitunderground (elite)