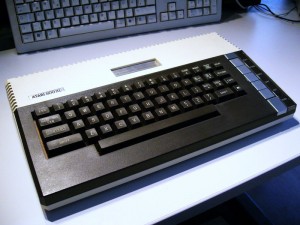 Before the Internet became widespread, before TCP/IP was on every home computer, and before hacking and phreaking became a terroristic activity there was the 1980's computer underground.
300 baud modems were the method of communication, and a single telephone line was normally the only path into the BBS's that so many of us called and exchanged files, messages and a good chunk of our teen and pre-teen lives with.
Our friends played games with their computers – and we certainly played our share as well, but what was more important to us was the fact that we could dial our favorite BBS and download the new games – without a care in the world that most of the systems we dialed were not in our State, much less our area code.
We met people in our area face to face who were part of the underground in pizza shops, or at the mall near the payphones.
Our computers were made by Apple, Commodore, Atari, Timex, Tandy, and TI, and those of us that had disk drives generally a single 5 1/4″ floppy system – maybe 3 or 4 if we were running a BBS for a total storage amount of around 720k.
Today things are very different in every way and when I look back on the period from around 1979 or so until around 1994 I feel a deep sense of melancholy towards the underground dial up BBS scene I was part of, the things we did and the friends that I made.
As badly as I wish I could close my eyes and open them and be standing at Federated Electronics again with a whole array of NEW Atari 8-bits to peruse, I know that there is no going back. I embrace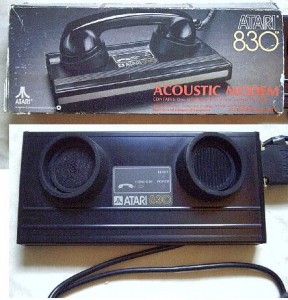 current day technology, but that doesn't minimize my longing for the old days.
With that said, I have put this blog and forum together to find like minded people who enjoy reading about and discussing 8 and 16 bit technology as it applies to the underground scene we were part of in the 80's and 90's.
So join me in taking a trip back to a dark bedroom with only the TV monitor connected to the 8-bit computer illuminating the room along with the quiet hum of the 300 baud modem that allowed us to experience a world that only those who were part of it could ever understand.
This is not your son's Internet.
This is the 8 Bit Underground.