by root on Sep.19, 2010, under Other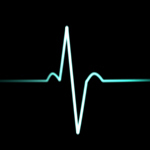 just thought i would post a quick note that we are still alive and while I have closed the forums for now, the blog will remain open.
through the nearly year long existence of this blog, i've only received one piece of correspondence indicating that people actually visit and enjoy this site, so it was somewhat easy to let summer fun get in the way of posting articles for a little while. i do still have an interest in sharing my love for old underground computing with others who might enjoy reading it though, so this site will remain.
for those of you who do visit and enjoy the site i want to say thank you very much for making this site part of your life.