by root on Sep.26, 2010, under Telco
Just goes to show what you might find with a little handscanning.
This article was ripped from http://www.engadget.com – an excellent gadget blog.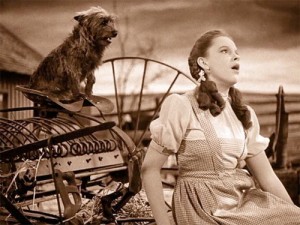 Sounds like fun, no? Find the super-secret phone number that triggers a citywide tornado alarm, dial it up, and watch as Hutchinson, Kansas goes berserk. That's essentially what happened this past week, when an AT&T "software glitch" caused the security systems surrounding the tornado lines to vanish. When the system operates correctly, these sensitive phone numbers can only receive calls from three specific phones; if and when those phones call, alarms are set off to warn residents of impending danger. Due to this here "glitch," all phone numbers were able to dial in, which led to a smattering of false alarms when locals misdialed and accidentally rang the tornado hotlines. Thankfully for everyone involved, the issues have since been fixed, but there's been no word on whether these folks were simply trying to guess Dorothy's unlisted digits.